Plan your perfect group outing for the 2020 season! You can take advantage of general entry group tickets, group hospitality packages, and on-field experiences by completing our Chattanooga FC Group Request form here >
---
Group Hospitality
Chattanooga FC matches are the perfect place to host your group outings with memorable and unique experiences that can be customized to your group's needs.
Starting at just 10 tickets, your company, organization, school, youth soccer team, family, or group of friends can take advantage of exclusive group pricing and packages offering premium hospitality that only Chattanooga FC can provide.
Contact Katherine Wilson at groups@chattanoogafc.com for more information on our group hospitality areas, including Skybox Suites, The Plaza, and Stadium Club!
---
On-Field Experiences
Starting Lineup
Be on field holding a fathead of a player in 'their position' during the starting lineup announcement!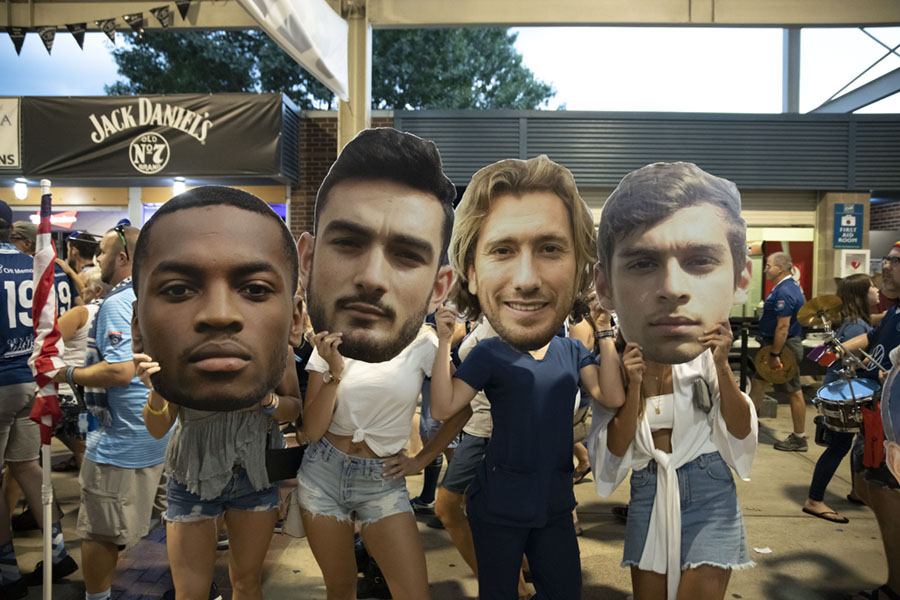 ---
Player Walkout
Have your group walk hand in hand with the starting 11 from each team as they enter the pitch. Kits will be provided.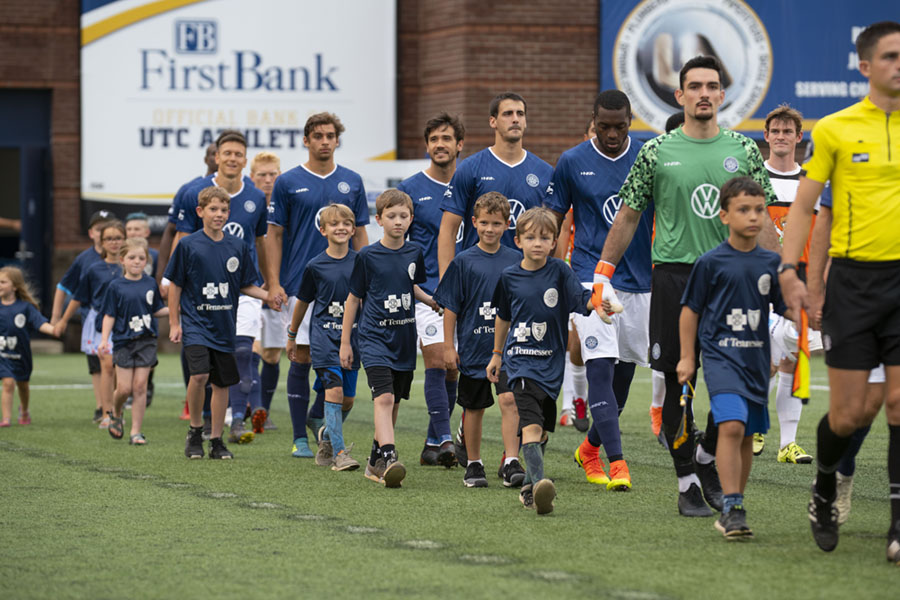 ---
Ball Kids
Balls kids are stationed around the field during the match and assist with balls that go out of play!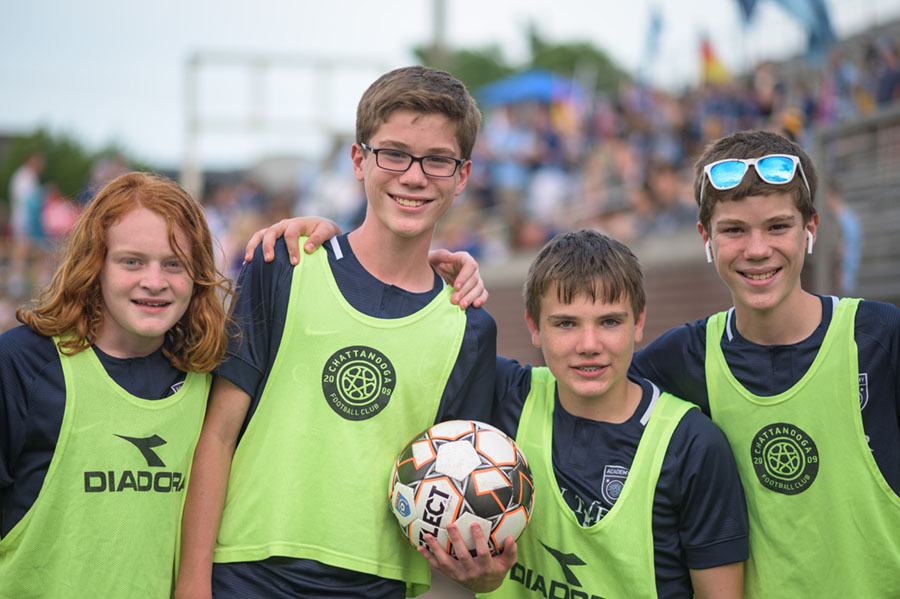 ---
Flag Crew
Be on the pitch and hold the CFC, NISA, and away team flags during the pre-game ceremony!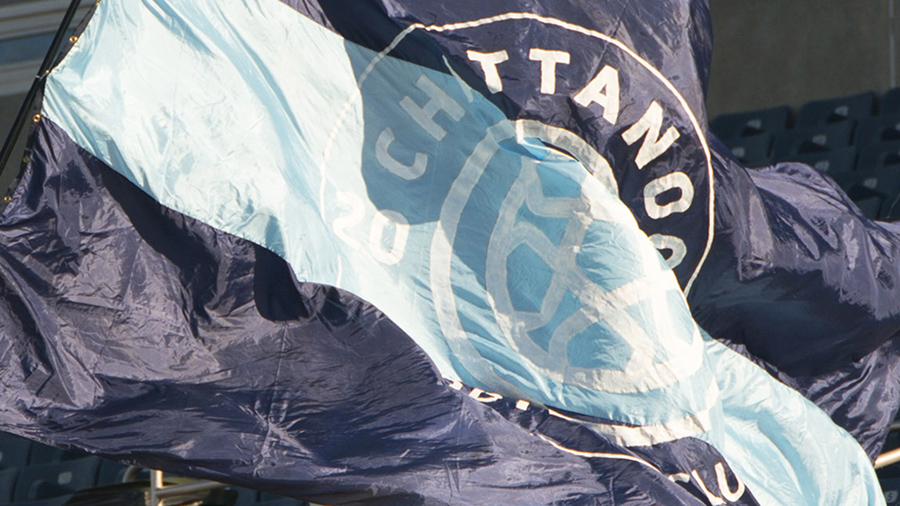 ---
Benchwarmers
Have the opportunity to sit on the Chattanooga FC home bench during warm-ups and high-five the players when they walk on the field!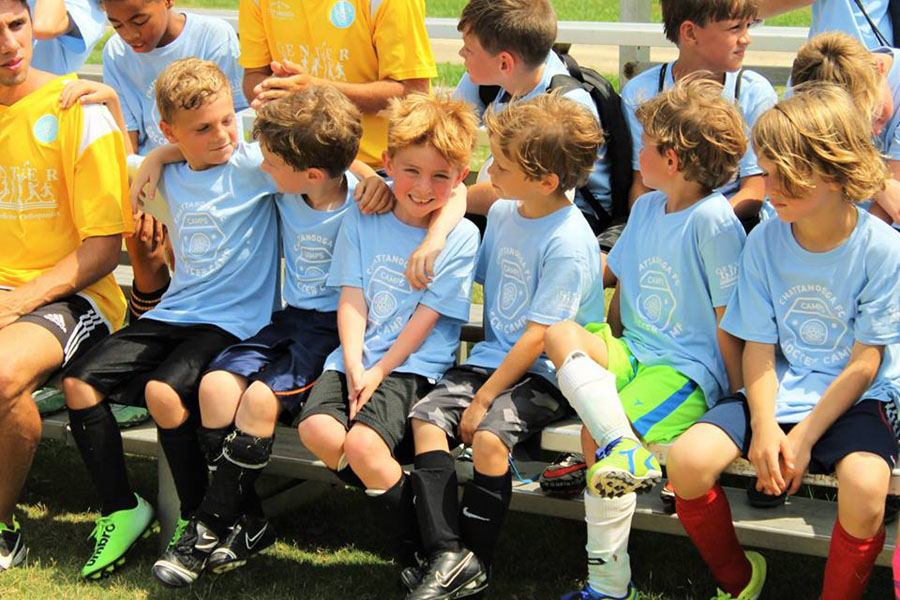 ---
Group Ticket Fundraising
How the Organization Benefits:
Retains a portion of each ticket sold
Receives dedicated service from a Group Sales Liaison
Can earn once in a lifetime experience if minimum ticket quotas are achieved including high-fiving players, group photo on the pitch and more
Two ways to take advantage of this opportunity:
Purchase tickets upfront at the group rate and sell them at our single match ticket price
Have a unique online link that you can share with your group and a portion of each ticket sold will go back to your organization
Contact Katherine Wilson at groups@chattanoogafc.com for more information on Group Ticket Fundraising.