Chattanooga Football Club returns to Finley to host Appalachian FC in the first leg of a home-away series with new club in the NPSL.
MATCH INFORMATION
Wednesday, July 7 | Finley Stadium | 7:30 p.m. (ET) | #CFCvAPP
LIVE STREAM: ELEVEN
Overall Record 2021 (Win-Tie-Loss)
CFC (6-3-9) vs. Appalachian FC (4-4-2)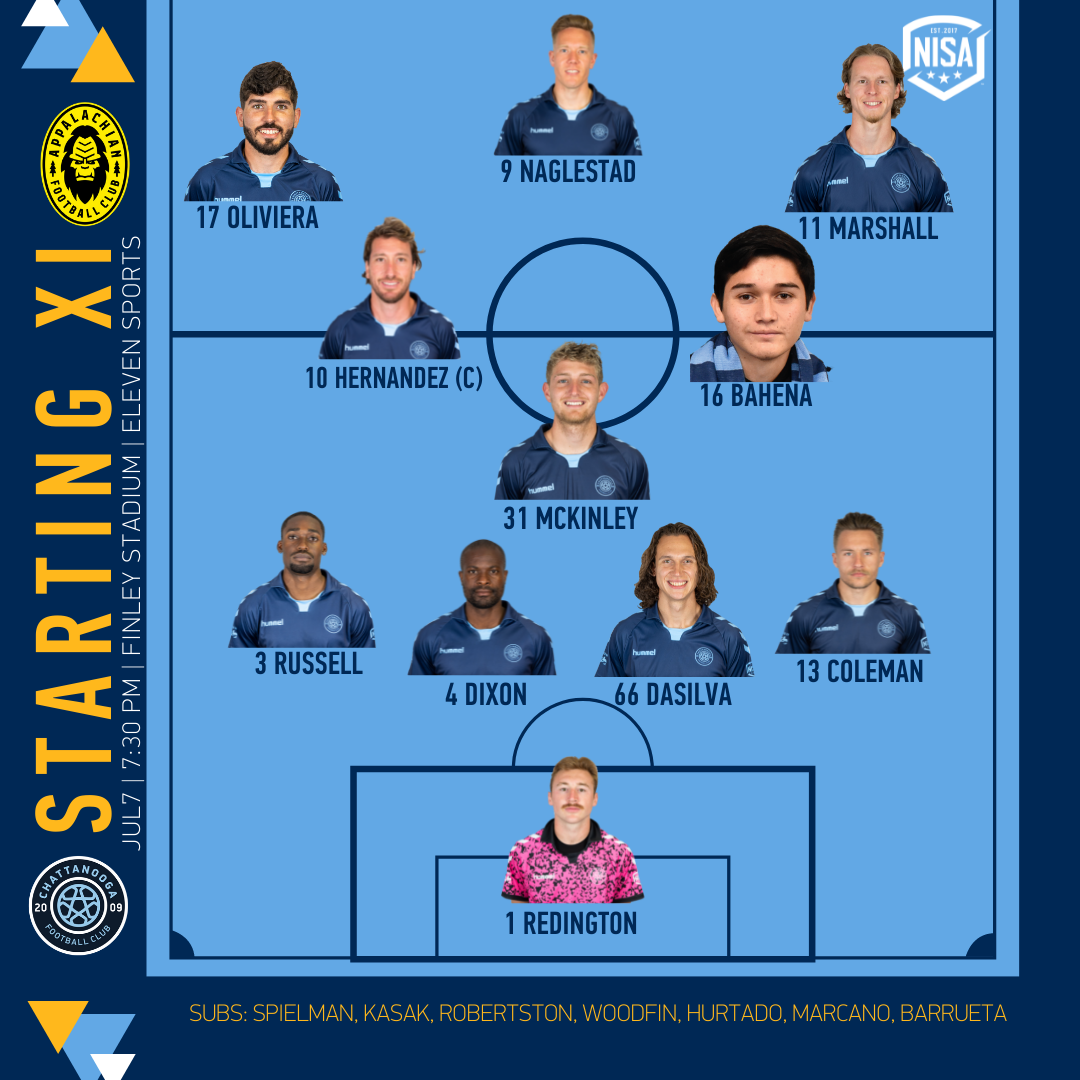 This is the inaugural season for Appalachian FC, which plays in the National Premier Soccer League. CFC fans will remember the NPSL well — the league where Chattanooga FC played for years before turning pro. Appalachian FC is coached by Dale Parker, who played professionally in England and has coached US Youth National Team players as well as at the collegiate level in the U.S. The club is owned by former Appalachian State University Men's Soccer Coach Jason O'Keefe, who helped start the club when Appalachian State discontinued Men's Soccer.
Tickets are available now at CFCTIX.com, including hospitality options and the CFC Cornhole Tournament. We look forward to opening all seats on the south side of the stadium (home) so we can be together again without seating restrictions. The north side (away) will no longer be open. Order early for the best seats.
Cause of the Night
The CFC Cause of the Night for Wednesday is Friends of the Troops, a 501c3 nonprofit organization established to help members of the United States Armed forces who, for any reason, slip through the cracks of other organizations. They support deployed and stateside service members by sending them cards and care packages, helping their families in times of need, such as the Holidays or after the birth of a new baby. Use code TROOP21 to save $3 off each ticket and CFC will also make a donation.