Chattanooga FC v Cal Utd Strikers: So Much Room for Activities!
Thursday will be an action packed afternoon with West Coast rival Cal United Strikers coming to Finley Stadium. We've got tons of action lined up to keep you busy once you clock out after work, but don't worry, we're starting the match early… it is a school night after all:
Thursday, October 7th:
3:00-5:00pm- Head down to Chattanooga Brewing Company and hang out with the guys from ESPN Chattanooga 95.3, who will be hosting a special edition live broadcast. Players, coaches, and fans will be there to set the tone for the night.
5:00-7:00pm- Let off a little steam with Valkyrie Axe Throwing! The crew from East Main will be down at Chattanooga Brewing Company with a chance to test your aim and feel like a viking before cheering on the boys in blue.
7:00pm- KICKOFF! Head across the street to FORT Finley for our match against NISA rival Cal United Strikers. Tickets are on sale now at CFCTIX.com. Watch live on ELEVEN Sports or at www.ChattanoogaFC.com/watch.
Our Cause of the Night will support Girls Inc. Chattanooga.
DURING THE MATCH:
Chattanooga FC will be celebrating Women in Sport, with some special announcements regarding our women's team, special "Kick Like a Girl" merch, and more. 25% of all sales on the "Kick Like a Girl" shirt go to support the non-profit www.thesportsbraproject.comt, that seeks to remove a simple barrier from females in sport.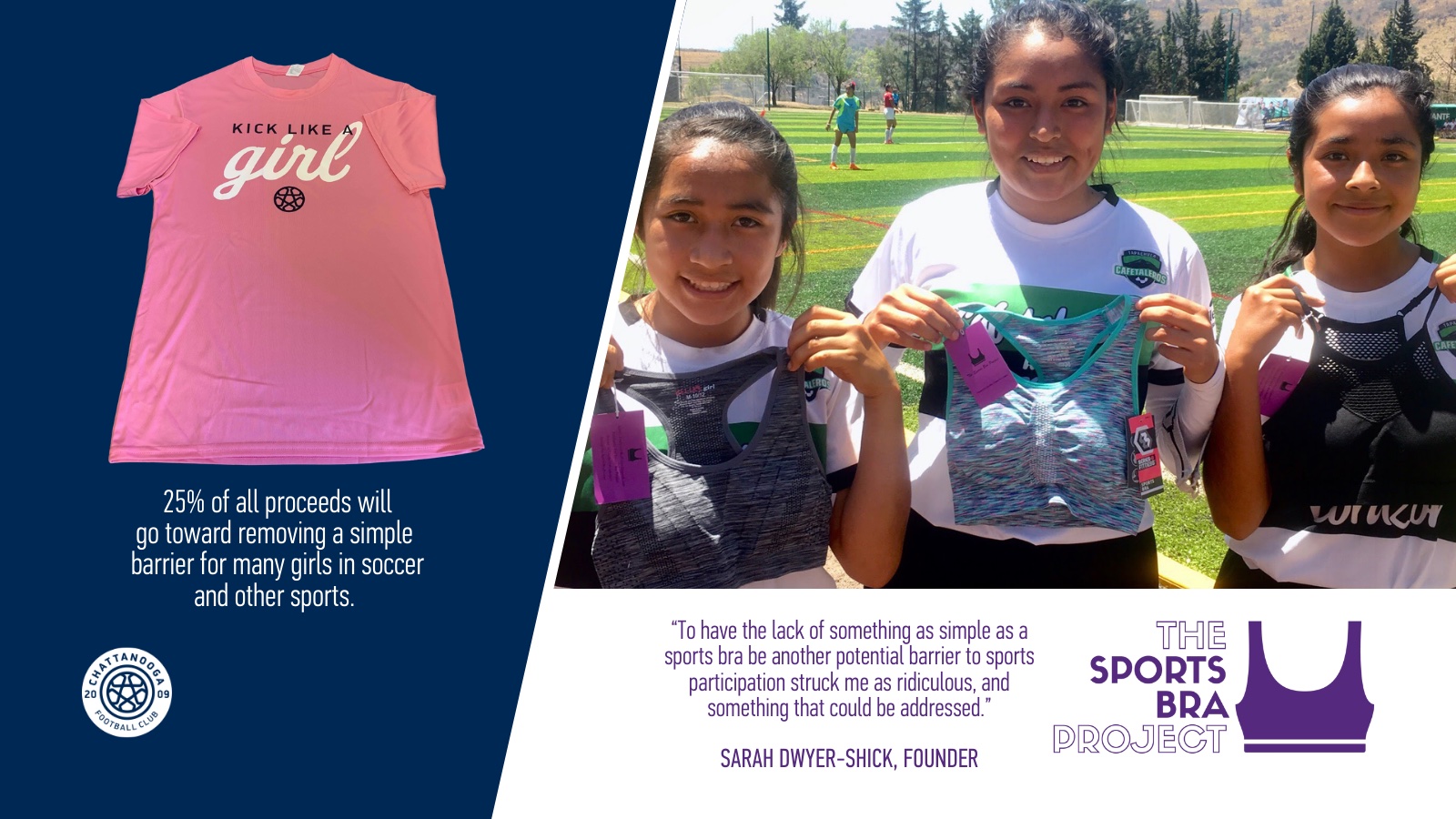 HONORING WOMEN IN SPORTS: