Chattanooga Football Club looks to keep its July winning streak alive as it leaves for a road match vs Savannah Clovers in its second Independent Cup on Saturday night.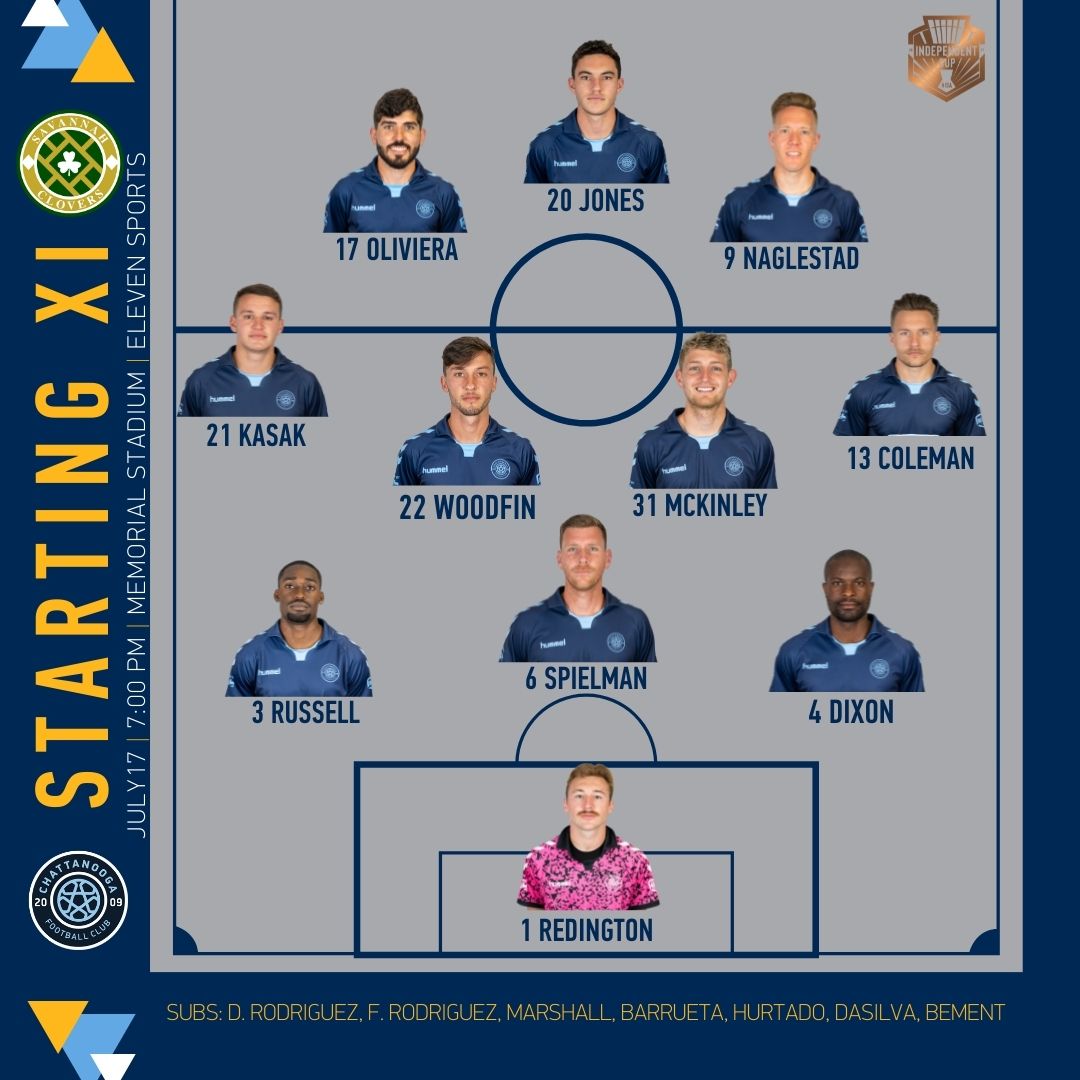 MATCH INFORMATION
Saturday, July 17 | Memorial Stadium - Savannah | 7:00 p.m. (ET) | #CFCvSAV
Overall Record 2021 (Win-Tie-Loss)
CFC (8-3-9) vs. Savannah Clovers (3-1-0)
Broadcast: ELEVEN Sports
Savannah Clovers is coming off a 1-1 with Soda City FC on Saturday, July 10 in their Independent Cup opener. Savannah plays in the UPSL, which includes more than 300 pro development teams in the country.
The last time CFC faced Savannah was July 18 of last year's Independent Cup, when CFC won 3-0.
"We are excited about playing Savannah clovers this weekend," said CFC Head Coach Peter Fuller.
"They gave us a great game last year at our place and I would expect more of the same down at their place this year! They had a good result against Soda City this weekend and will be looking to put themselves in the driver's seat with a win against us this weekend. It should be a great game!"