By Alex Patsell, CFC Game Day Operations Director
For a long time, sports have been a male-dominated field and we are starting to see a change in that.
Title IX started to break the barrier for women athletes when it was passed allowing for a 990% increase in women participating in high school sports. As we see more women playing, it has become more obvious that there is an imbalance in management.
The Women's Sports Foundation led a study that showed that 77% of girls felt that they lacked exposure to a female role model or a female coach. The reason I think we need to celebrate women in sports now is the little victories, we are not all the way there but things are changing. It can be discouraging as news stories come out about the treatment of women in sports, but the victory is that now the women speaking out do have the support that was not seen even a few years ago.
We need to celebrate because we got here. We got to a point where progress is being made.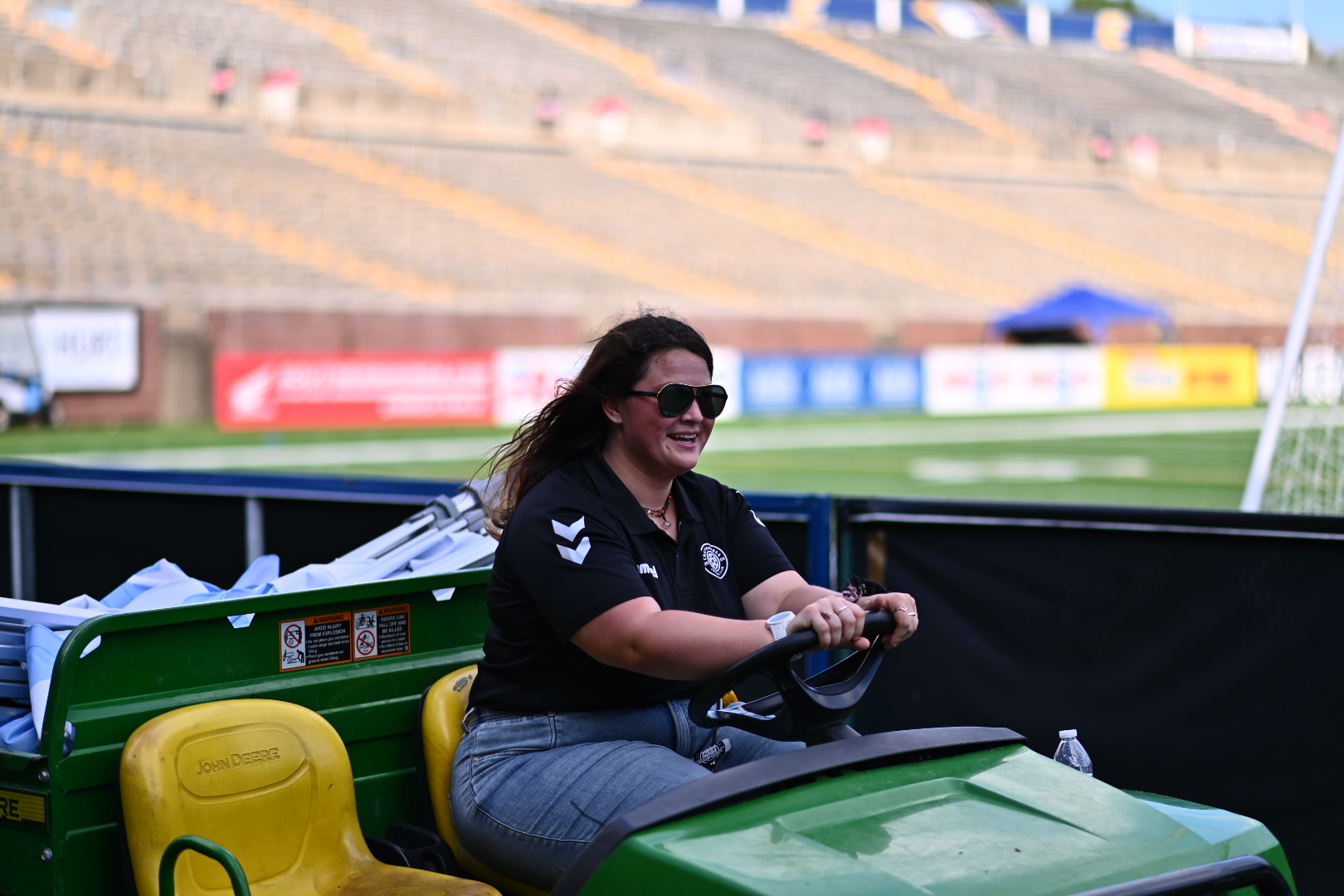 I was one of the very few women in my Sports Management Program at the University of Tennessee. While it felt discouraging to see little representation it was worth celebrating that our opinions and ideas were not just dismissed because of our gender. It created a strong group of people that knew they would likely have to fight a little bit harder to break into a competitive field but we were ready for the challenge.
There still are not as many women in the field as men, the ones who fought to get there got to see a growing amount of supportive organizations, an increase in participation, and the progress towards more female voices at the table.
Chattanooga FC chose to create a game theme based on Celebrating Women in Sports because we, and our leaders, believe that those working in the field deserve to be recognized and the opportunities should be spotlighted.
If you take away women from an entire job field you are limiting the experiences, ideas, and improvements of those who are passionate about sports and the joy it can bring to so many. Many women and allies have worked tirelessly for years to create a space that allowed them to have a voice in an industry that didn't always value them. I believe we need to celebrate that every chance we get.
About the Author
Alex Patsell is the Gameday Operations Director for Chattanooga Football Club. She earned her Bachelor's degree in Sport & Fitness Management from the University of Tennessee in Knoxville. Alex is originally from the Richmond, Virginia and will be pursuing her graduate degree soon in the sports management field.